Title: A Time to Heal

Rating: PG-13

Warnings: Schmoop Light *even more headshaking at prompt*

Spoilers: None (in accordance with Schmoop Law Section 27 Paragraph A Subparagraph 1 – the entire team is alive – really alive not dead-alive – so nothing from Reset on ever happened)

Pairings: Jack/Ianto

Disclaimer: Torchwood and all its wonderfulness belong to the Mighty Beeb and He Who Must Not Be Named. No infringement, only worship intended!

Summary: schmoop_bingo Prompt B12 – Nurse Back to Health

Notes: This one is for unrequited1984 who is doing a little nursing back to health herself. Feel better soon, sweetie! *hugs* I'd send Jack over to take care of you if I could! Thanks as always to my amazing beta and wonderful friend
thraceadams for all the help and support; any mistakes are mine!


A Time to Heal

While Ianto enjoyed their mini-celebration of Bonfire Night, the exertion seemed to make him worse, sending him right back to bed after the festivities were over. Jack couldn't regret it, though. The memory of the pure, childlike joy on Ianto's face as the sky lit up with the grand fireworks display made it all worthwhile.

Jack had cause to rethink that feeling the next morning when he awoke from a bizarre dream involving a hotel bed with Magic Fingers, only to find that it was really Ianto's shivering making the bed shake. He'd spiked a fever in the night and was burning up. Jack called Owen in a panic when Ianto wouldn't wake up. At Owen's insistence and despite Ianto's groggy protests, Jack dragged Ianto into a tepid shower and kept him there until his temperature came down a bit. Afterwards, he bundled Ianto right back into bed and told him in no uncertain terms that they were staying at the flat until he was well again. Ianto simply nodded and fell asleep, too exhausted to object.

Jack left him to rest and spent most of the morning on the phone. He ordered groceries and some housekeeping staples for delivery. Since they never spent more than a night or two at the flat, it wasn't stocked for a long stay, especially not when one of them was ill. After the market, he called their video store and wheedled the clerk into setting aside a dozen or so of Ianto's favourite films for him to pick up later. Once that was done, he called Ianto's usual bookstore and did the same thing. The owner was not only a good friend, he was also quite familiar with Ianto's reading habits and promised to make up a care package, even offering to drop it by on his way home. Jack had just finished speaking to the Altolusso Concierge to alert him to the deliveries when Owen rang the bell.

"How is he?" Owen asked, getting right to the point as he walked through the door.

"The fever's come down a bit, he seems to be resting more comfortably than he was this morning," Jack answered. He followed Owen down the hall to the bedroom and waited in the doorway while Owen did a cursory exam with one of the scanner's Tosh had modified.

"I don't want to wake him just to poke him some more," Owen said quietly as he laid his hand on Ianto's forehead. "His temp seems to have come down nicely. He still has a fever but it's not dangerously high. I'm gonna trust you to keep an eye on him and ring me if he takes a turn," he added.

Jack nodded firmly. There was no way he was letting anything happen to Ianto on his watch.

"Here's some more of the co-codamol, just in case. No more than one every six hours," Owen cautioned. He took a small bottle of pills out of his pocket and set them on the nightstand. "He's not been taking them at all, has he?"

"Not anywhere close to one every six hours," Jack confirmed. "You know how he is about pills. He insists he doesn't feel that bad. He did take one yesterday when his headache got too painful to ignore."

Owen snorted. "And then let you drag him out in the cold."

"Hey, he was feeling better," Jack exclaimed, lowering his voice when Ianto shifted under the blankets.

"Better is not well. This is a nasty bug, Jack, don't shrug it off, that's all I'm saying."

Jack ground his teeth at Owen's accusing tone, but let it go. "How's Gwen and… dammit, which one was sick?"

"She's okay. Neither she nor Lissa – she's the one who was sick – got it as bad as Ianto for some reason. She should be back to work by the end of the week." Owen flicked a switch on the scanner and checked the display. He smiled faintly, a look of relief spreading over his face. He tugged the blankets up to Ianto's chin and then jerked his head at Jack, motioning him to move back out to the sitting room. "He is getting better," Owen said in his normal tones once they were out of the bedroom. "It was just a minor relapse. I wouldn't be surprised if the fever goes away completely after a few more doses of the co-codamol."

"I'll make sure he takes it," Jack said darkly.

"Good. Lots of fluids, keep him hydrated, ring me if anything changes for the worse," Owen said, talking to Jack as he headed for the front door of the flat.

"I will, you do the same. If he finds out you and Tosh were in any danger because I was here taking care of him instead of out in the field with you, none of us will hear the end of it."

Owen chuckled and nodded. "Sounds about right. I'll check in later, I know Tosh wants to say hi as well."

"See ya, thanks again, Owen."

Owen waved him off and trotted down the hall to the lift. Jack closed the door behind him and rested his head on the glossy wood for a moment, thanking every deity that he could think of that Ianto's illness wasn't anything life threatening. He was enough of a wreck as it was. After a long moment of wallowing, Jack stood up straight and headed back to the bedroom where he stripped and climbed into bed with his lover.

Even exhausted, feverish, and ill, Ianto moved into his arms immediately and Jack wrapped around him, holding him close and running soothing hands over his hot skin. Ianto shivered and clung more tightly. Jack held him for hours, dozing now and then. He got up a few times, once to grab the deliveries from the front desk and a second time to run to the video store to pick up the movies. Ianto slept for almost twelve hours and when he finally woke, Jack was right there next to him.

The next few days were hard – Ianto was not a good patient. He was built to take care of other people, changing gears and letting someone else do the caring was difficult for him. He was cranky and moody and a downright bastard more than once, but Jack just gritted his teeth and offered to make more soup. After Ianto began to feel a bit better, they had a lot more fun. They snuggled together in bed or on the sofa, staying up late reading selections from the bookstore care package and watching movies. Jack became so adept at making tea that Ianto declared it was better than his own – a concession that he was not willing to make about his coffee. When Ianto finally started making noises about going back to work, Jack knew everything was going to be just fine.

"Thanks for putting up with me," Ianto murmured one night as they lay in bed, legs entwined, arms around each other.

"You're worth it," Jack said with a kiss. "Besides, you forget that I lived through the flu pandemic of 1918, this was nothing."

"Ha ha," Ianto said dryly.

"I am sorry I dragged you over here and made you worse," Jack said seriously. "I just – "

Ianto hushed him with a kiss. He had planned to get something started, take the kiss deeper and entice Jack to make love to him, but Ianto could feel himself falling asleep. He sighed and ended the kiss, moving slightly to rest his head on Jack's chest. "I love you," he whispered.

"I love you, too, baby," Jack whispered back.

Just before sleep claimed him, Ianto muttered, "Don't call me baby."

Jack chuckled softly and followed his lover into dreamland.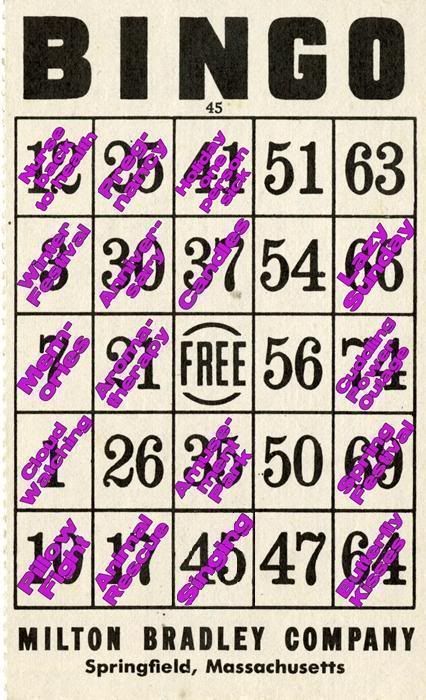 (LJ Reminder: Please don't post/link/tweet/share/etc. on another site. I appreciate your consideration for my wishes and respect for my work.)


This entry was originally posted at http://buttononthetop.dreamwidth.org/87399.html. Please comment there using OpenID.